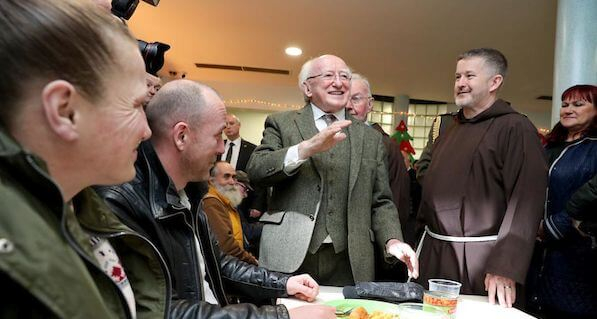 The Capuchin Day Centre for Homeless People, founded in 1969, now provides 200-300 breakfasts and over 400 dinners each day, sometimes exceeding 500, to homeless people in inner City Dublin.
On 20 December, the President visited the centre to see how service users, staff and volunteers were handling the increased demand for services.
Click on the links below to see photos of the visit, or to listen to the short speech by the President.