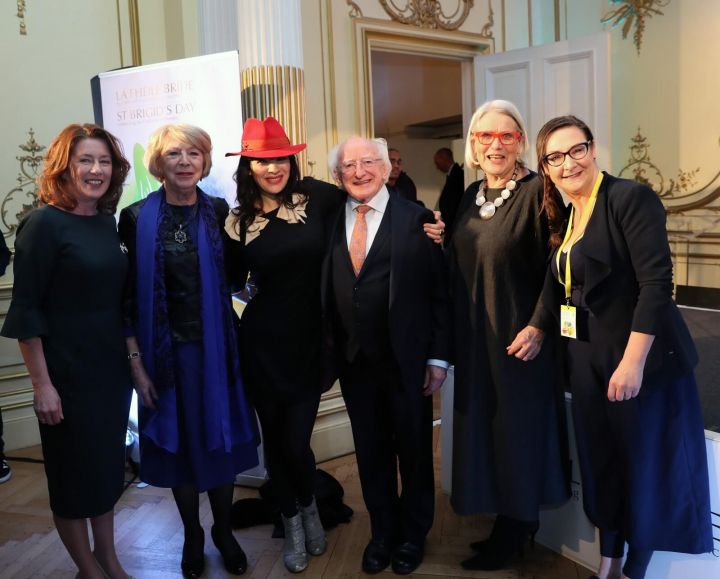 The President was Guest of Honour at an event celebrating the creativity of women.

The event, organised by the Irish Embassy in London, celebrated the contributions and talents of women in many fields, including the arts, architecture, fashion, business, science and technology.

St Brigid's Feast Day was originally a pagan festival called Imbolc, marking the beginning of spring. Lá Fhéile Bríde celebrates the arrival of longer, warmer days and the early signs of spring. In the pagan tradition, the day also celebrates Brigid's divine femininity.