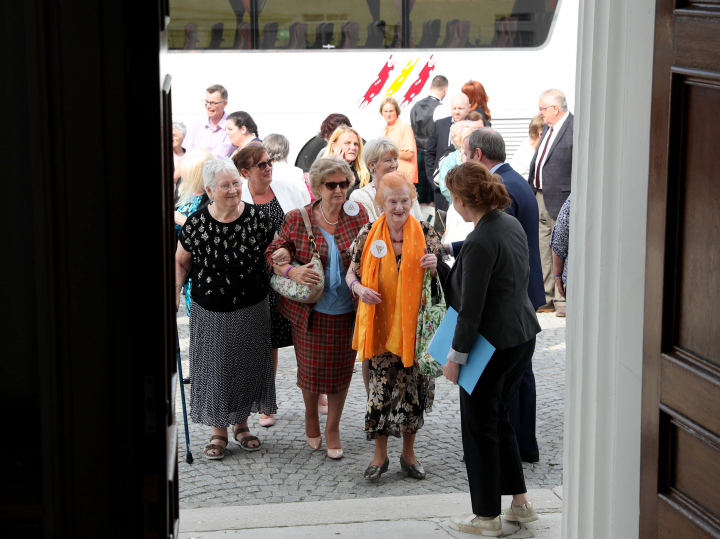 President and Sabina Higgins hosted a historic gathering of over 220 women who worked in the Magdalene Laundries, at a special reception at Áras an Uachtaráin.
The event marked the first time that survivors of the Magdalene Laundries from Ireland, the UK, the USA and Australia are brought brought together.
The event took place in support of the work of a voluntary group, Dublin Honours Magdalenes (DHM), which is helping Magdalene Laundry survivors to share experiences and their views on how the Magdalene Laundries should be remembered by future generations.
You can read, or listen to, the President's speech by clicking on the links below.