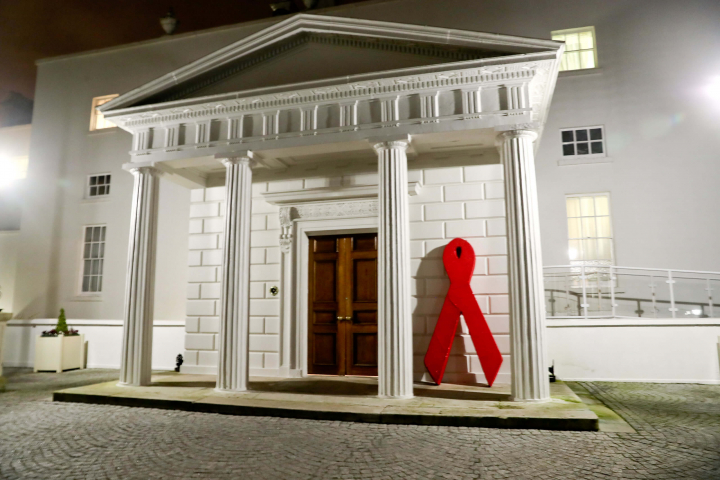 On 1 December, President Higgins hosted a reception to mark World AIDS Day, to celebrate the 30th anniversary of HIV Ireland, and to pay tribute to people and organisations working to prevent the spread of AIDS and assisting people living with HIV.
Last year, more than 500 new cases of HIV were diagnosed in Ireland. The number of new infections has increased in recent years, in part due to better detection methods.
The national and international response to the AIDS crisis is built on the fundamental right to health and well-being of all people. The right to health is also a cornerstone of the international strategy to achieve the Sustainable Development Goals.
World AIDS Day highlights the importance of the right to health, as well as the challenges that people living with HIV face in fulfilling that right.
Click on the Video, Audio or Speech tabs above for more information.
Related events: