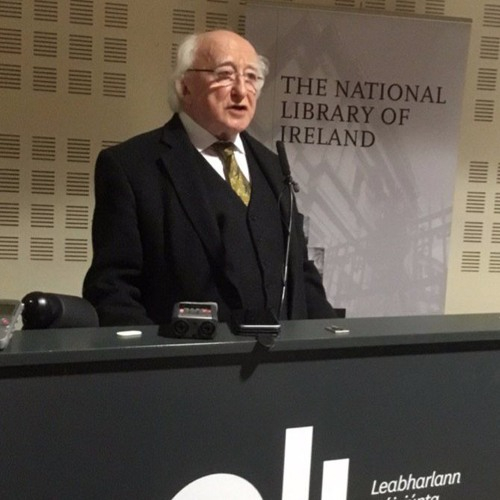 President Michael D. Higgins formally presented the 1916 Rising Oral History Collection, a collection of 245 recordings collated by Maurice and Jane O'Keeffe, to the National Library.
In his speech, the President said that the collection remembered "both the sung and unsung heroes" of the 1916 Rising and that their accounts "are critical elements of the whole, and all equally important in enabling us to engage with history and commemoration in a way that is inclusive, ethical, and honest".
Click on the Audio tab to listen to, or the Speech tab to read the text of, the President's speech.