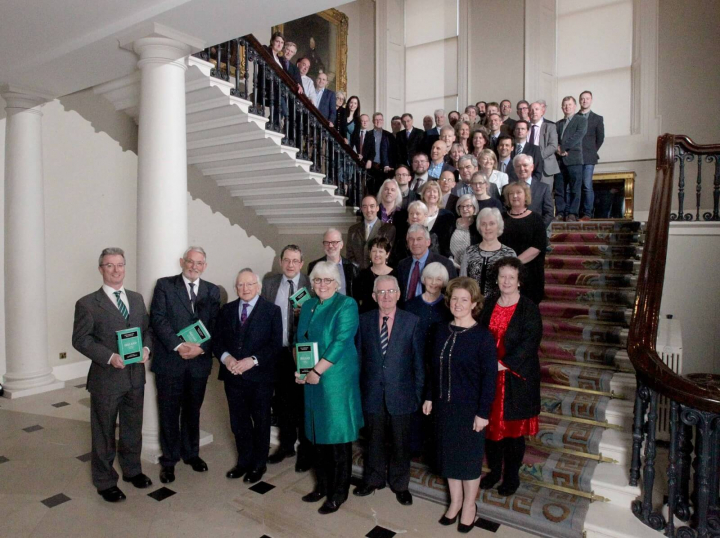 President Higgins launched 'The Cambridge History of Ireland' − a survey of Irish history from the year 600 to the present day.
Written by more than 100 historians from Ireland and around the world, the books provide a comprehensive and authoritative history of Ireland, and situate Ireland's history in wider British, European and imperial contexts.
Published in the Decade of Commemorations, the books reflect many of the themes that the President has spoken about in his work: sovereignty, language, identity, migration, violence, gender, economy, and hunger.
Click on the tabs above to read or listen to the President's speech.