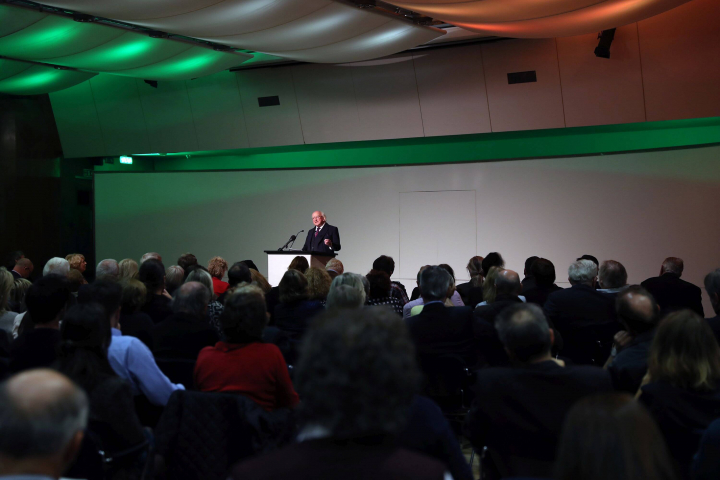 On Friday 14th October, President Michael D. Higgins paid a 1-day visit to London, to deliver a keynote address on the life and achievements of Eva Gore-Booth.

The President's address, entitled "The Importance of Eva Gore-Booth's Radical Vision in the Dramatic Historical Events in the late 19th and early 20th Centuries", was delivered at the Congress Hall in Central London.

In his speech, the President sought to 'redress the oblivion of history' by reflecting on the remarkable, yet often overlooked, contributions by Eva Gore-Booth not only to the fight for Irish freedom but, together with Esther Roper, for the rights of powerless and disenfranchised sections of society in Britain.

He also addressed role of Eva Gore-Booth in organising women workers in Manchester and in the textile industry, in the franchise for women movement, and her relationship to the events of 1916and her sister Constance Markievicz.

Earlier in the day, the President attended an event hosted by Ireland's Ambassador to the UK, Daniel Mulhall.
Click on the Audio, Photos, Speech or Video tabs for more information.

Related events: