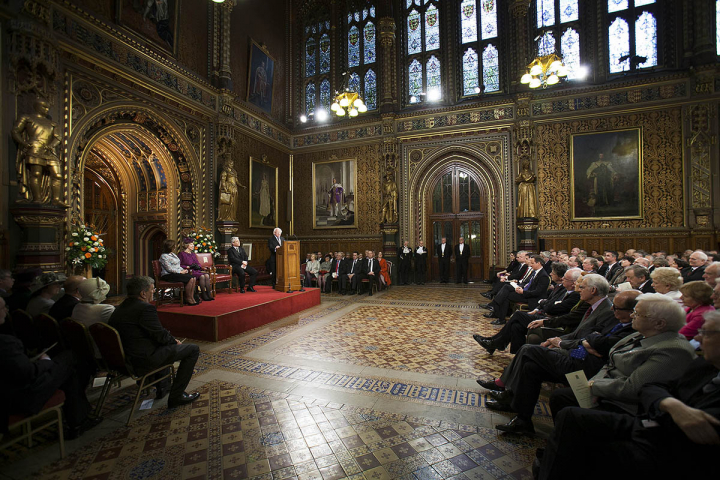 On the first day of his State Visit to Britain, President Higgins delivered an historic address to the British parliament, the first such address by an Irish Head of State.
In his speech, the President highlighted the 1998 Good Friday Agreement in Northern Ireland; a "momentous" achievement, "founded on the cornerstones of equality, justice and democratic partnership, and was a key milestone on the road to today's warm, deep and enduring Irish-British friendship."
President Higgins also stressed the important role of the European Union, saying that "it has been in that European context of mutuality and interdependence that we took the most significant steps towards each other."
Referring to the centenary commemorations of a number of seismic events in Ireland and Britain's shared history, the President said that "we can and must reflect on the ethical importance of respecting different but deeply interwoven narratives. Such reflection will offer us an opportunity to craft a bright future on the extensive common ground we share and where we differ in matters of interpretation to have respectful empathy for each other's perspectives."

Click on the Video, Audio or Speech tabs for more information.