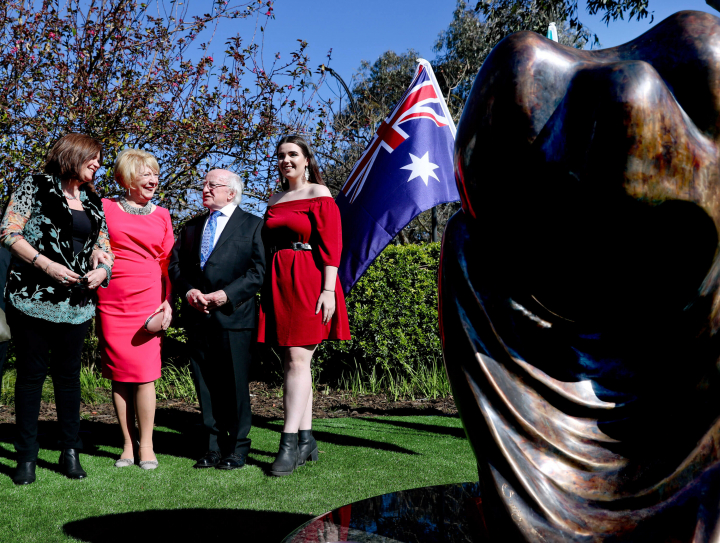 The President unveiled a Famine Memorial in Subiaco Park.
The sculpture, commissioned by the West Australia Irish Famine Commemoration committee, was designed by Charlie Smith and Joan Walsh-Smith, originally from Waterford, and commemorates the Great Irish Famine.
In addition to the sculpture, the Committee sourced and donated Famine Travel Boxes, commemorating the 4,000 women who were sent from workhouses in Ireland to Australia.
Replicas of the Travel Boxes have been made by the Irish Prison Service and one was presented to President Higgins in January 2017.
Click on the 'Video', 'Audio', 'Speech' or 'Photos' tabs for further information.
Some of the President's key speeches on the Gorta Mór include:
Related events: