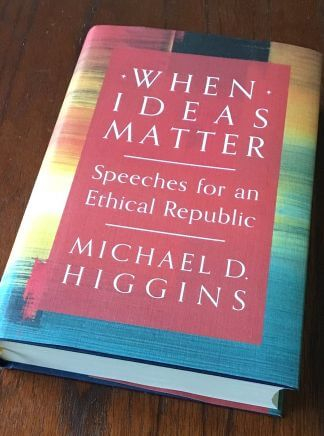 President Michael D. Higgins, elected in 2011 with more than 1 million votes, has described his Presidency as aspiring to be one of Ideas and of Transformation. From the start, he has made his public speeches a key instrument for such an agenda of change.
The book "When Ideas Matter - Speeches for an Ethical Republic" contains some of the President's speeches, in which Michael D. Higgins urged his fellow citizens to consider what it takes to build a republic capable of cherishing all its citizens equally, while responding effectively to the local and global challenges it faces. He has called for greater public debate, an inclusive discourse, and more critical analysis of public policies, enabling citizens to evaluate whether they promote or undermine the rights of citizens and what prospects they offer of building sustainable futures and securing fulfilling lives.
This collection of the President's speeches will be launched by Prof. Gearóid Ó Tuathaigh.