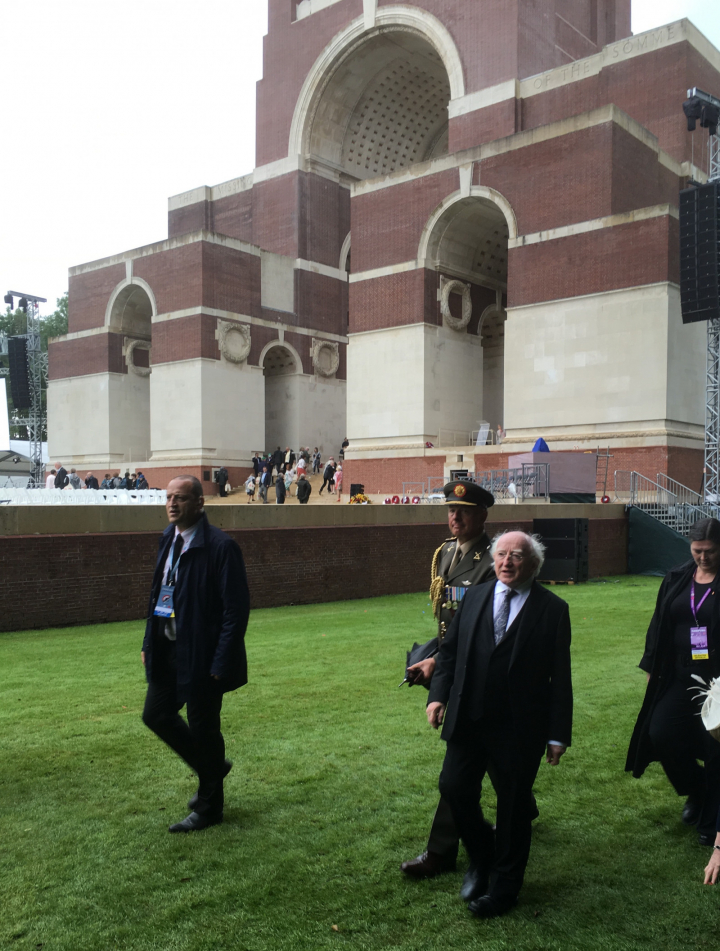 President Michael D Higgins laid a wreath in the name of the Irish people at the Cross of Sacrifice in Thiepval, France, to mark the centenary of the beginning of the Battle of the Somme.
The President was joined by members of the British royal family, the British Prime Minister David Cameron, French President Hollande and former German President Kohler.
The Memorial at Thiepval, built in 1932, is dedicated to over 70,000 British and South African soldiers who fought in the battle and whose bodies were never recovered. There are almost 4,000 Irishmen among those listed on the memorial.
In all, an estimated 50,000 Irish soldiers died in the World War I while serving in British, Commonwealth or US forces.