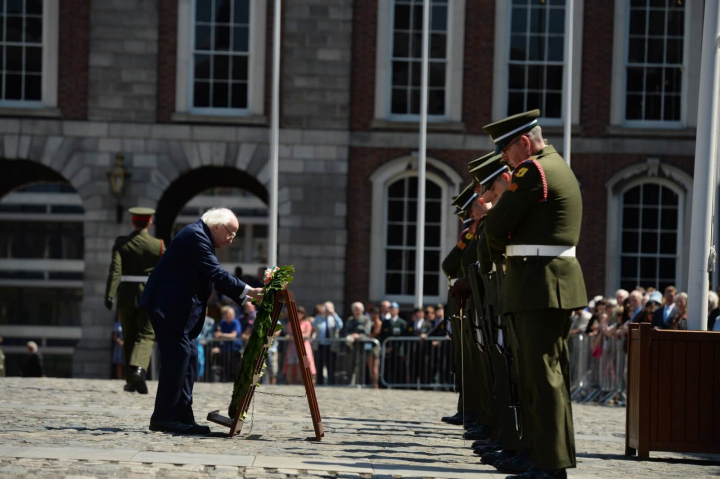 The President addressed a special commemorative event held to honour members of the Defence Forces who have served as peacekeepers.
The event was part of a series of activities marking the 60th anniversary of first engagement by the Irish Defence Forces in international peacekeeping operations, and also marks the 40th anniversary of the Defence Forces' involvement in Lebanon.

86 men and women of the Defence Forces and one Garda have died while serving overseas on UN missions.
Click here to read the President's address.

In April 2015 the President visited Irish Peacekeeping troops from the 47th Infantry, who were serving with UNIFIL as part of a joint Finnish/Irish battalion. See here.
Related events: