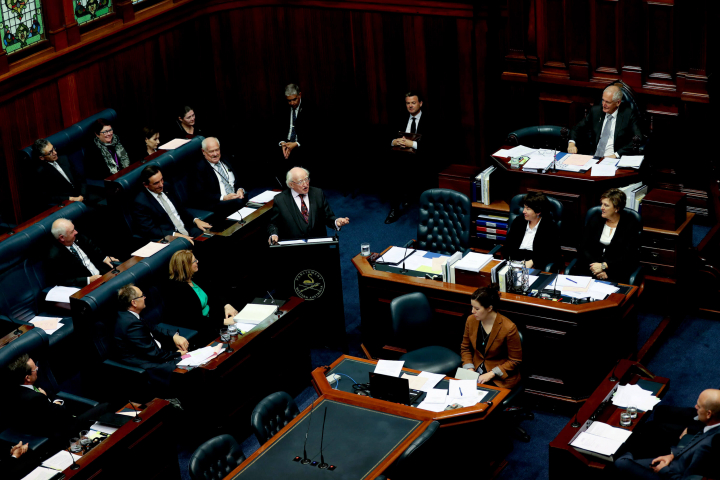 President Higgins became the first Head of State to address the joint Houses of Parliament of Western Australia.
In his address, entitled "Ireland and Australia – A Deep, Historic and Valuable Contemporary Relationship", the President spoke of the historic links between Ireland and Australia, the history of migration and colonialism, and the importance of ethical remembrance.
Click on the 'Video', 'Audio' or 'Speech' tabs for more information.